Fox Valley Area High School Glass Exhibition
March 6 – April 5, 2020
The Fox Valley Area High School Glass Exhibition at Bergstrom-Mahler Museum of Glass opened Friday, March 6th to showcase talented young area artists and celebrate national Youth Art Month. Participating Schools Appleton East, Berlin, Kimberly, Menasha, Neenah, New London, Oshkosh North, Renaissance School for the Arts, St. Mary Catholic, and Valley New School.  Read more on our blog.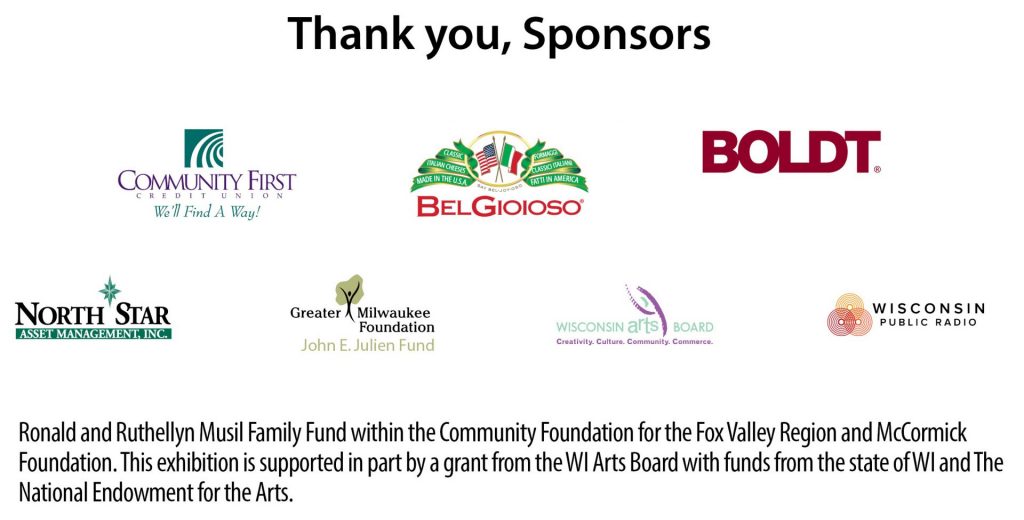 Perthshire Paperweights from the Collection of Les and Angie Smith
September 28, 2018 – September 20, 2020
View more than 900 weights from the renowned Scottish paperweight maker, Perthshire. This exhibit is the first showing of the gift to Bergstrom-Mahler Museum of Glass from the collection of Les and Angie Smith. Perthshire paperweights are known for their superb quality that rivals that of 19th century French makers.
Exhibit sponsors include The Parsley Kreilein Bravo Fund to honor collaborative glass artists Johne Parsley and Peter McDougall.