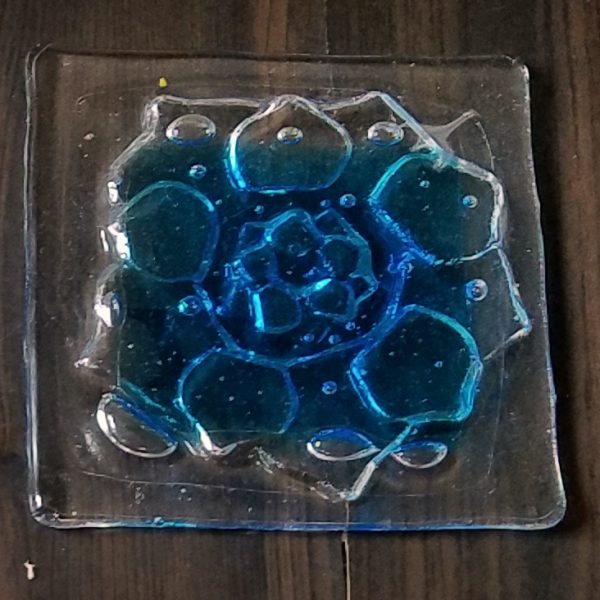 Seasons Series: Kiln-Carved Panel for Spring
Saturday, March 24, 2018 | 1-3pm
Registration is currently closed
This year, we will be offering a four-part series of classes where you can create a glass panel for each season. You can assemble all of the finished pieces to create one object. Each class will be presented and priced separately. You can attend as many classes as you like and still create some amazing artwork.
Each finished piece will be approximately 4 inches square. For our first class, we will be creating a transparent kiln-carved glass square. A variety of transparent colors, confetti, and stringers will be available to accent your kiln carving.
Adults are welcome to join this class with a registered youth. You must register and pay for the spot in addition to the youth registration.