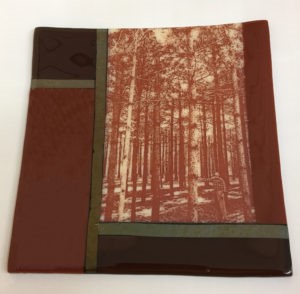 Photos on Glass
Saturday, June 13, 2020 | 10am-1pm
Registration Cut-off Date: Wednesday, June 10, 2020
Create a personal piece of art. Transfer your favorite black and white photo or image into fused glass to create a one of a kind piece of art. Choose a photograph that you would like fused into glass:
Finished size of project will be 7" x 7", so your image should be smaller to allow for a glass border. Suggested size is 4" x 4" , 5" x 5, "or 4" x 6"
For best results, choose a high contrast image and convert to black and white if possible. If you are not able to convert to black and white, you may send a color image.
Format should be .jpg.
The clarity (resolution) of your printed image will be the clarity in your final fused project, so you may want to print a copy at home to check the clarity before emailing.
Send your image to the museum email address: [email protected]
We will create a decal of your image that will then be added to your glass project on the day of the class. After fusing, your image will have a beautiful warm sepia tone, and will be permanently saved in glass. All experience levels welcome. Sara Rezin, Instructor
4 in stock