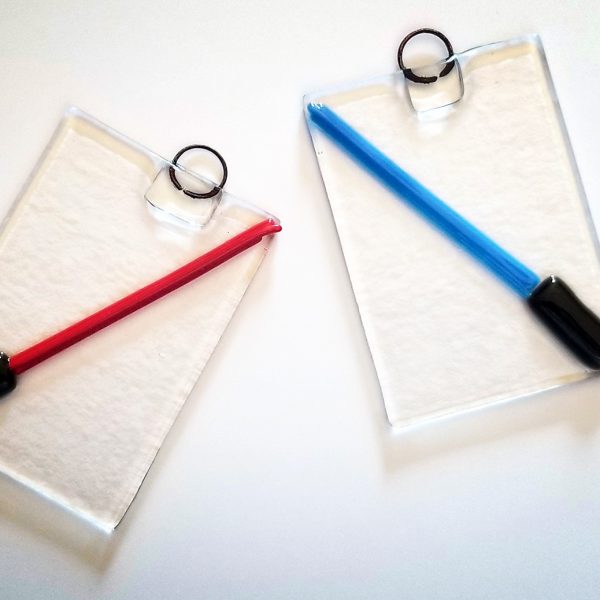 May the 4th Light Sabers: At-Home Art Activity – For Pick-up
Saturday, May 1, 2021 | Various Zoom Times (see below)
Registration Cut-off Date: Sunday, May 30, 2021
May the 4th Light Sabers
Create a wall hanging or sun catcher to celebrate May, the fourth (Star Wars Day). Create a red or blue light saber and join our studio manager to talk about your favorite characters while you learn more about glass art and how to make your project. Each kit contains everything you need to create glass artwork from scratch.
*All kits are pre-fired for safety but also contain small objects that could be choking hazards for young kids. Children require adult supervision and assistance.
Order Fulfillment: Pick-up
May project kits will be ready for pick-up beginning May 1. After May 1, project kits will be ready for pick-up 24 hours after your order is received. Pick-up is available during regular museum hours. (Closed Monday's)
$15 per kit. Membership discounts do not apply.
This month's optional Zoom instructional sessions:
Saturday, May 1 – 10AM-1PM
Thursday, May 13 – 6-8PM
To join the Zoom Meetings:
Meeting ID: 872 5320 8155
Passcode: BMMOG1959
CLICK to join
In stock