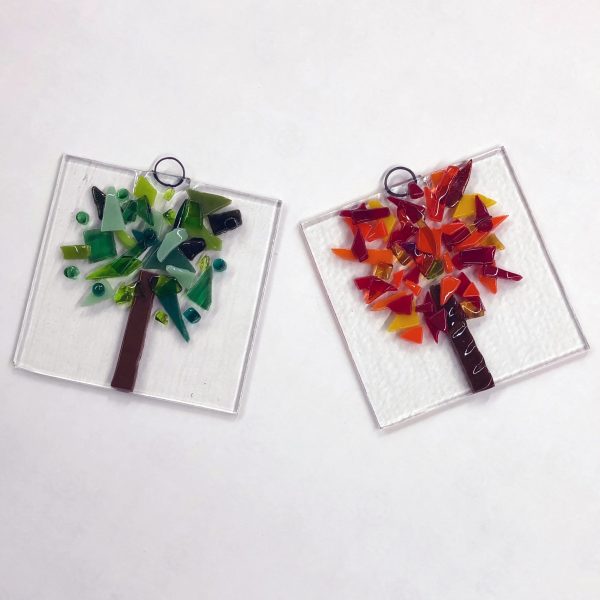 Art Activity Day – Make a Tree Sun Catcher
Saturday, April 6, 2019 | 10am - 1pm
As the spring trees leaf out use them as inspiration for your tree sun catcher. Choose from a multitude of colors and shapes to design your tree, add a hanger, and  we'll fuse it in the kiln. They'll be ready in time for Arbor Day.
Drop in anytime between 10am and 1pm. All ages welcome. Children must be accompanied by an adult. Projects are $15 each.
This is a drop-in activity. You do not need to register. Please pay at the event.
In stock